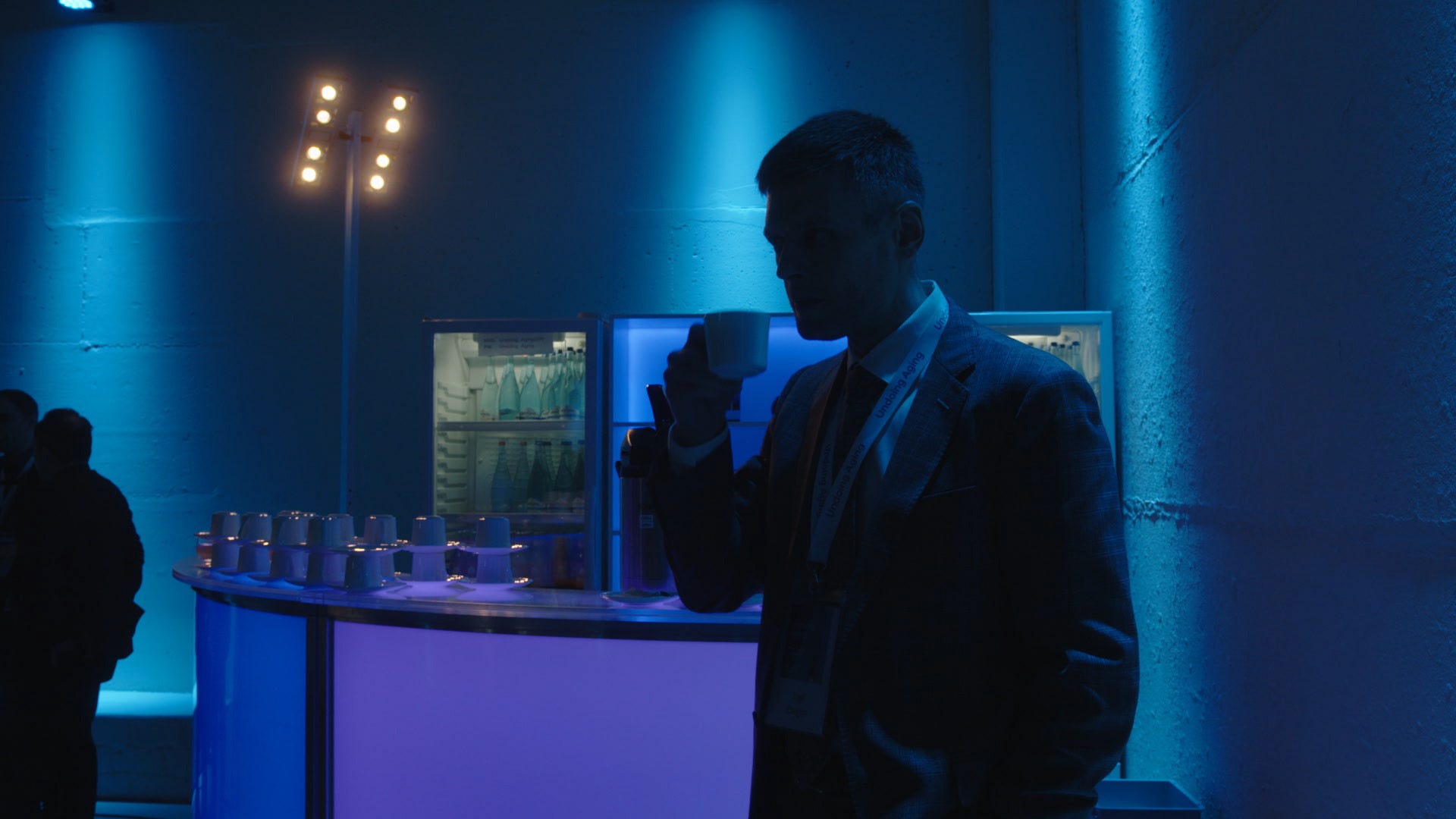 PARADOKS FILM PRODUCTION
we produce documentary films,
which are artistically innovative,
internationally produced and
socially relevant.
PARADOKS FILMPRODUCTION, that's Frank Walter and Manuel Rees with headquarters in Baden-Württemberg. We got to know each other at Film School, where Frank Walter studied production and Manuel Rees studies directing. From our shared understanding that reality is a constructivist construct that changes and contradicts itself depending on how you look at it, the term "paradox" quickly became established for our joint work. The immersion in the inconsistencies of life, the exploration of the grey tones in human existence and the second glance at supposed truths are our motivation. In order to capture the paradoxes of life in film, we have specialised in the production of artistic, international and socially relevant documentaries.
SHIP OF FOOLS
in development and financing
anima-dok
15 minutes
Germany and Lebanon


GENRE
short anima-dok
TOPICS
emancipation, society, revolution,
war, women in the Arab world
STATUS
in development and financing,
planned completion in 2022
LENGTH
15 minutes
LANGUAGE
Arabic, English
with German and English
subtitles
COUNTRY OF PRODUCTION
Germany and Lebanon
The film is a patchwork of the colorful personal life of Alia, a Lebanese woman. Being raised through war and displacement, searching for freedom - she forms a friendship with a madman on the shore of Beirut called Abu Samra. Together they survive by finding comfort in the insanity that the city has sown in them. When the Lebanese revolution starts on 17 October 2019 they realize they are not alone.
There was lots of shelling, though Alia never used to be scared. Being born during a war is different for a child, makes it seem normal. When the flare bombs rained over the south of Lebanon at night her father would tell her these were falling stars finding their way to earth. When the war intensified, they headed to Beirut, later escaping to another country. This film will tell the story of Alia, a Lebanese girl that flees her country as a child because of war. At 18, Alia comes back to live in Beirut, to study Art, discovering the complicated socio-political jungle of her war-torn country and people. She recognizes the difficulty and complications of life in Beirut, which clash with her ideas and illusions of the homeland she yearned for. Unable to pursue Art as her career, seeing all the harsh reality surrounding her, she shifts into visual journalism to try to document the injustice. She works at Reuters for five years documenting Lebanon and the Syrian war. The pictures crossing her desk eat at her. The injustice, the corruption pile stones over her heart. The pressure builds. Many friends leave the country, some start families and fall in line with the silent norm, and three of her friends commit suicide.
Alia can't accept these options for herself and starts looking for another. She visits Beirut's seaside, the only place for her tears, seeking temporary refuge from the pressure. There she meets Abu Samra, a madman that visits the store every day to train to become the Lebanese superhero. She is infatuated with what he is and tries to discover his world. A world the sane fear, the world of the mad.
Abu Samra changes Alia's life, and through the madness, she finds sanity in him and how he deals with the pressures of the city. She quits her job, leaves her partner, and starts working on what she loves, storytelling and documentary filmmaking. But the pressure continues to build. A revolution sparks. For the first time, Alia's madness over the injustice is justified. Why are those who accept the status quo considered sane? The mad of the city rise in hope for a future. Alia puts down her camera, picks up her drum and becomes part of the Lebanese revolution.
PRODUCTION
Paradoks Filmproduction
EXECUTIVE PRODUCER
Manuel Rees & Frank Carsten Walter
DIRECTORS
Alia Huja & Lea Najjar


RESEARCH FUNDING
MFG Medien und Filmgesellschaft Baden-Württemberg
PRODUCTION FUNDING
Doha Film Institute
PRODUCTION FUNDING
AFAC - Arab Fund For Arts And Culture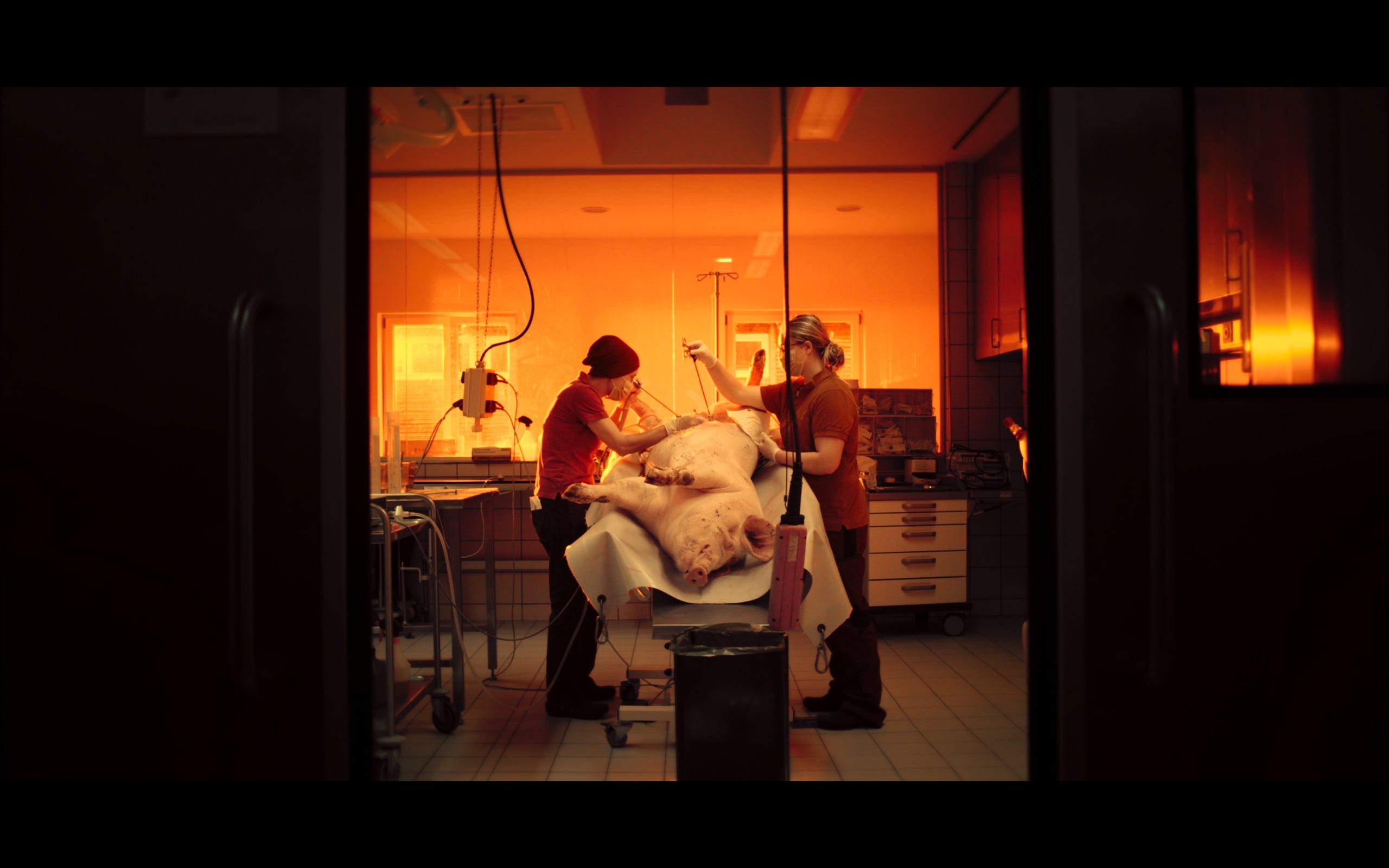 ATLAS
in development and financing
Documentary Film
60/90 minutes
Germany
GENRE
sci-fi documentary
TOPICS
Science, society, Future, Medicine
STATUS
in development and financing,
Planned completion in 2021
LENGTH
60 and 90 minutes
LANGUAGE
German, English
with German and English
subtitles
COUNTRY OF PRODUCTION
Germany
When the heart stops beating, you can have it replaced by an artificial heart. If you fall into a severe depression, electrodes can be inserted into your brain to make you happy again.

We are accompanying two people who want to find their way back to life and for this purpose are technically expanding their bodies. Based on their stories, we will give a glimpse into a near future in which human body parts are bred in animals and human thoughts are controlled by computers.
PRODUCTION
Paradoks Filmproduction
EXECUTIVE PRODUCER
Frank Walter
PRODUCER
Fabienne Priess
DIRECTOR
Manuel Rees
DIRECTOR OF PHOTOGRAPHY
Manuel Meinhardt
EDITOR
Manuel Rees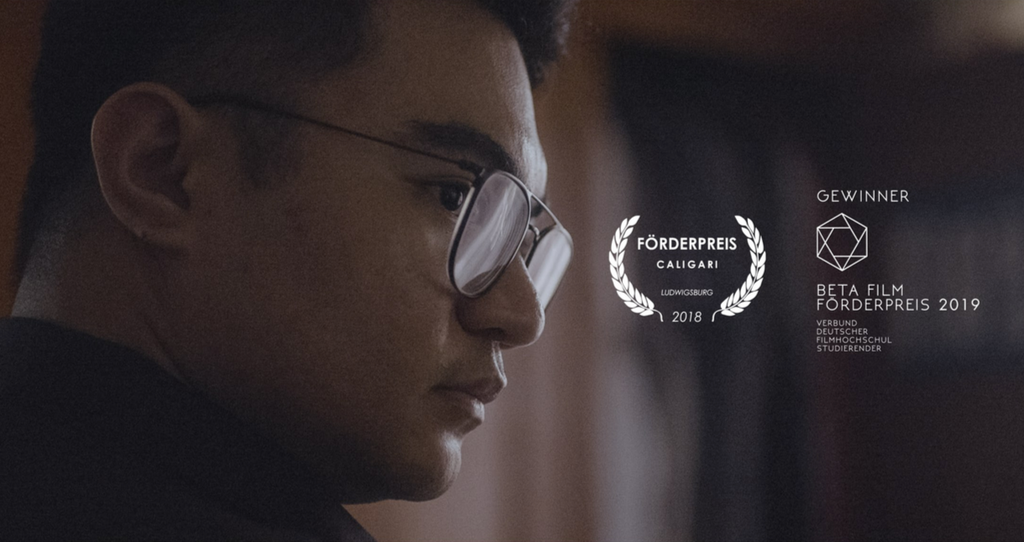 TOKHANG
in postproduction
dokumentarfilm
90 minutes
Germany and Philippines
GENRE
documentary film
TOPIC
society, human rights, politics, drug
war
STATUS
in postproduction
planned completion winter 2020
LENGTH
90 minutes
LANGUAGE
English, Tagalog
with German and English
subtitles
COUNTRY OF PRODUCTION
Germany and Philippines
The story of a young human rights lawyer who stands up for the rights of the victims of a radical drug policy of Philippine President Duterte in court and is the first lawyer in his country to accuse the police of abuse of power.
Gil is 26 years old and has just finished law school when he is already preparing his first lawsuit against the Philippine police. He wants to hold the highest decision makers responsible. Early on, he was described by the media as the "police biggest nightmare" in a country where, since President Duterte came to power in 2016, over 24,000 people have lost their lives due to his "War on Drugs" - among them 42 judges and lawyers who opposed the system. Gil represents five families whose sons were killed during a drug raid. In the official police report a shooting is reported, the ballistics test rather suggests a planned execution.

His most important client is the mother whose son was shot by police. She lives with her family on the outskirts of the city, in a huge garbage dump. Since the murder of her son, she has to take care of feeding the family and earning money again, while she attends the court hearings as the only representative of the victims.

The deeper Gil researches this case, the more difficult his relationship with his father becomes. He is a proud and highly respected retired "Director of the Philippine National Police". Gil's work becomes a taboo subject for the family, also because, contrary to his father's wishes, he wants to bring not only the police officers directly involved, but the entire police force to justice. The mistrust and suffering of his client and the mockery of the population become an ever increasing burden for Gil.
PRODUCTION
Film Academy Baden-Wuerttemberg
COOPERATION PARTNER
Paradoksfilm Production
PRODUCER
Fabienne Priess, Frank Walter
DIRECTOR
Stefan Müller
DIRECTOR OF PHOTOGRAPHY
Leonhard Kaufmann, Stefan Müller
EDITOR
Daniela Schramm Moura
SOUND
Robert Gross, Frank Walter
DO NOT FEAR
2019 completetd
documentary film
30 & 45 & 67 minutes
Germany
GENRE
documentary film
TOPICS
society, LGBTIQ, religion, gay marriage
STATUS
2019 completed
LENGTH
30, 45 and 67 minutes
LANGUAGE
German
with English subtitles
COUNTRY OF PRODUCTION
Germany
The story of a transsexual priest.

What happens when a very popular village pastor, after 27 years of successful church work, decides to finally face up to his life topic and publicly confesses his transsexuality? At first the parish takes Elke back. As a transident pastor she continues preaching in the church. But then Elke gets to know her new love Kirstin. A few years after her outing, she finally makes a public proposal of marriage to Kirstin. For the village, this seems to be the last straw. Elke loses her vicarage and has to leave her village. After more than 30 years this is a heavy blow, but Elke looks ahead, marries her new wife and commits herself to helping others who are affected.
Sponsored by:

LBBW Landesbank Baden-Württemberg
Schwules Netzwerk NRW
Ministerium für Soziales und Integration Baden-Württemberg
BROADCASTING:

"Echtes Leben" ARD 30min in spring 2020
"Menschen Hautnah" WDR 45min in autumn 2020
PRODUCTION
Film Academy Baden-Wuerttemberg
COOPERATION PARTNER
Paradoks Filmproduction
PRODUCER
Manuel Rees
DIRECTOR
Manuel Rees
DIRECTOR OF PHOTOGRAPHY
Manuel Meinhardt
EDITOR
Maximilian Merth
SOUND
Esra Laske, Lena Beck
SOUND DESIGN/MIX
Lena Beck


IRIS
2017 completed
advertising / architecture
7 minutes
Germany and Lebanon
GENRE
advertising / architecture film
TOPIC
poverty, social participation,
climate change, renewable energies
STATUS
2017 completed
LENGTH
7 minutes
LANGUAGE
Arabic
with English subtitles
COUNTRY OF PRODUCTION
Germany and Lebanon
Iris is an attempt at resisting the expropriation of Beirut's open coastline returning the sea back to the fishermen and the local habitants of the Ras Beirut district. Characterized by a mixed population of Christians, Muslims, Druze it is living its transformations as an upscale residential neighborhood. Through architecture, Iris, materializes the threshold condition between two very distinct, yet concomitant entities: the dense city and the open sea. Waves transform the kinematic structure into an experience of place and to harvest energy for the fishermen community.
Won at film festivals:

2019 AFA Studios Film at Architecture Film Award Milano
2019 New Talent Shortfilm at Arquiteturas Film Festival Lisboa
2018 Best Architecture Portrait Sportfilm at Arqfilmfest Santiago
PRODUCTION
Karim Najjar - Najjar Architects
COOPERATION PARTNER
Paradoks Filmproduction
PRODUCER
Manuel Rees
DIRECTOR
Lea Najjar, Manuel Rees
DIRECTOR OF PHOTOGRAPHY
Manuel Rees
EDITOR
Lea Najjar, Manuel Rees
SOUND
Lea Najjar
SOUND DESIGN/MIX
Lena Beck
GRADING
Tobias Wilhelmer
PARADOKS FILMPRODUCTION
Manuel Rees & Frank Walter GbR
Reithausberg 9
71634 Ludwigsburg
Germany

hello@paradoksfilm.de
+49 (0) 176 87764017